CreditWise Pty Ltd is an incorporate legal practice which specialises in finance sector regulation. In business for more than 20 years, we have built sound reputation for our expertise, efficiency and accessibility.
We provide our clients with legal, compliance and training services across all business functions. In addition to providing the support to establish new businesses in the finance sector, we also provide ongoing support with regulatory change management, marketing, product development, customer service, disputes and regulator management.
We aim to provide our clients with confidence their businesses are compliant with the complex regulatory environment, while being as operationally efficient as possible within the risk and compliance framework. We are well regarded for our operational approach to all risk and compliance matters.
Personnel
Our personnel bring together experience and expertise drawn from legal practice, banking, finance, consumer and government sectors.
Steve Edwards Director / Solicitor
Steve Edwards, our Principal Solicitor and Director, is recognised as one of Australia's experts in the NCCP legislation and its application. Steve has been associated with consumer credit legislation since its inception. He is recognised not only for his detailed knowledge of the legislation but also for its operational implications across the credit cycle.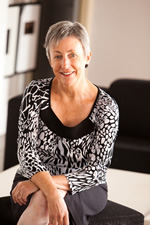 Kate Keating, Director / Compliance & Training Services
Kate Keating, a Director and manager of our Compliance and Training Services brings the consumer perspective to our business. Kate's compliance and training skills ensure our clients understand their legislative obligations in an operational context.